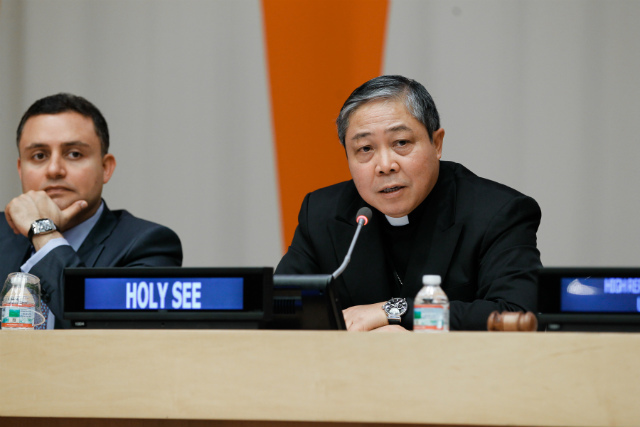 Join the NYU student UN Initiative and the Catholic Center at NYU for a discussion with the Permanent Observer Mission of the Holy See to the United Nations, His Excellency The Most Reverend Archbishop Bernardito Auza, Apostolic Nuncio to the UN. Join in on the discussion with one of Pope Francis's personal representatives on topics such as climate change, poverty, Pope Francis, and the work of a UN representative!
The event will take place at 4pm, on Tuesday, May 9th
in the Catholic Center at NYU (1st floor of GCASL).
NYU students please RSVP on the google form:
https://goo.gl/forms/pdnoHmsmaxQjv7Qi2
Non NYU students, please indicate you are going through the Facebook event:
https://www.facebook.com/events/208951159605325/?ti=icl